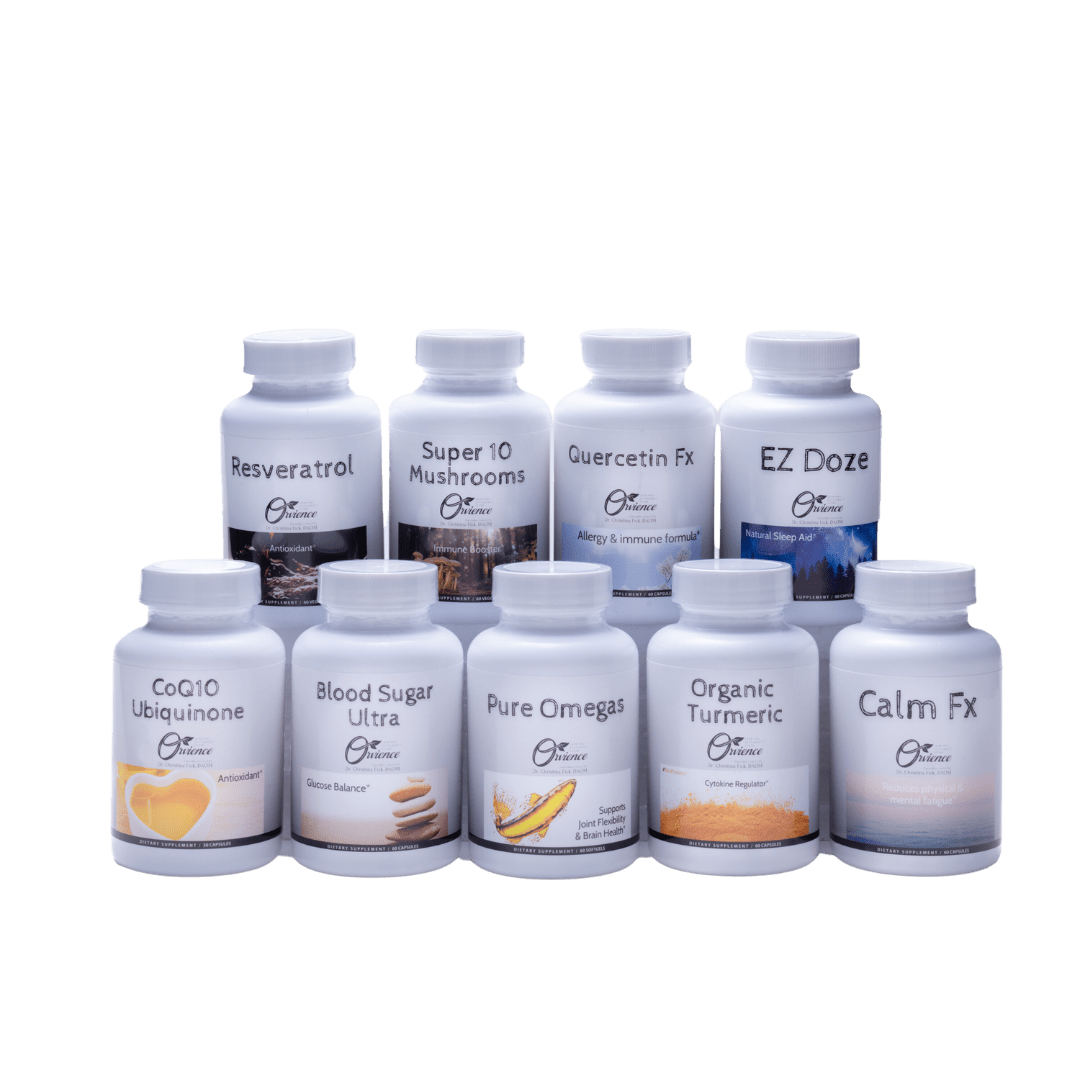 All of our products are personally formulated and picked by Dr. Christina Fick, DAOM. Orvience products are Organic, made/manufactured in the USA by and FDA registered facility, and are Certified GMP and NSF certified. We only carry products with the highest certifications and cleanliness so you know what is on the label is 100% in the bottle! You wont find any comparison to formulas you find at your local grocery store or through online vendors such as Amazon. Read more about supplement scams HERE. 
Delicious
Our powder products have great taste without added fake sugars. Try our "Organic, No Whey Protein"
Functional Nutrition
The founder of Orvience, Dr. Christina Fick, specializes in functional medicine and nutrition prescription
Discount Club

Join our discount club for organic savings!
Top quality Supplements, Herbs, Vitamins, Soaps, and Skincare

Pure Collagen is my favorite collagen protein powder. I've tried so many and this one disolves easily and it has almost no taste at all.
Deal Of The Day 15% Off On All Supplements
All Powder Products!!
I've used Phyto-Multiplex to replace a bunch of supplements I was taking. I went from 10 pills a day to 2 and I feel way better.